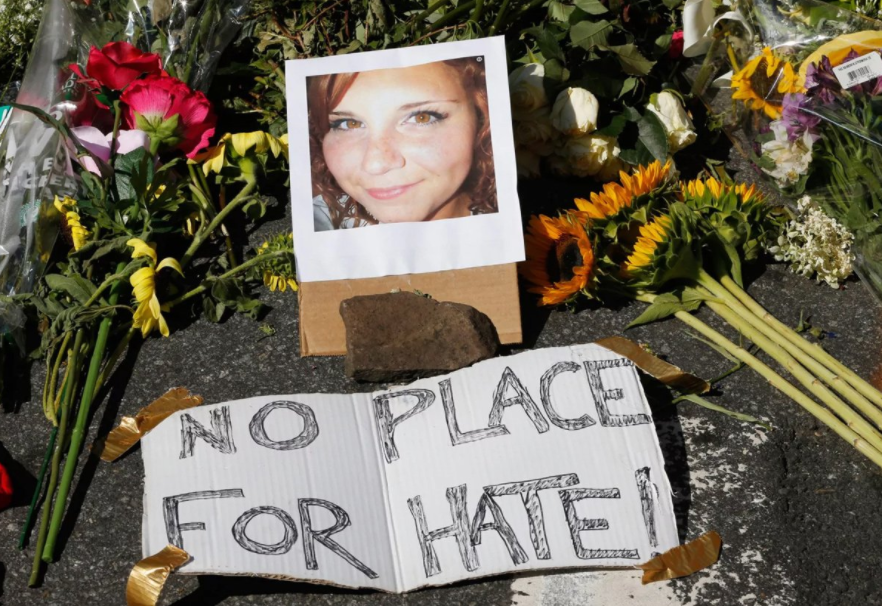 The mother of late 32-year-old paralegal Heather Heyer issued a statement on Monday thanking President Trump for condemning the KKK, neo-Nazis, and white supremacists.
"Thank you, President Trump, for those words of comfort and for denouncing those who promote violence and hatred," Susan Bro wrote.
"My condolences, also, to the grieving families of the two state troopers and quick recover for those injured," the statement reads.
Speaking to the Huffington Post about the man who killed her daughter, Bro said, "He's still very young. I'm sorry he believed hate could fix problems. Hate only brings more hate."
"Heather was not about hate, Heather was about stopping hatred. Heather was about bringing an end to injustice," she went on. "I don't want her death to be a focus for more hatred. I want her death to be a rallying cry for justice and equality and fairness and compassion."
"I'm very sorry that [Fields] chose that path because he has now ruined his life as well as robbed a great many of us of someone we love very much," Bro added.
James Fields Jr., a 20-year-old Nazi sympathizer from Maumee, Ohio, drove through a crowd of protesters demonstrating against a white supremacist rally in downtown Charlottesville on Saturday, killing Heyer and injuring 20 others.
He was arrested and charged with second-degree murder.
Fields was denied bond on Monday, to remain in jail until his next hearing on Aug. 25.
President Trump in a press conference on Monday condemned Saturday's attack and the hate groups that perpetuate violence and racism.
Trump is currently facing a firestorm of criticism for not condemning the hate groups by name in his initial remarks on Sunday.
Thank you for supporting MRCTV! As a tax-deductible, charitable organization, we rely on the support of our readers to keep us running! Keep MRCTV going with your gift here!